From the farmers who select, plant and nurture each seed to enhance harvests, to the production worker who inspects each and every apple, to the driver who delivers the product to the grocery shelves, and everyone in between.
From our fields to your table comes all our very best—The Ryan's Team
Ryan's brand cider is crafted at our facility located on the Columbia River in Hood River, Oregon. Employing upwards of 140 staff, David Ryan continues to be involved in the daily operation of acquiring the best apples from Eastern Washington, pressing artisan quality juice and delivering to some of the largest beverage wholesalers and retailers in the country.
In all the years between that first hand drawn label and today, one thing has not changed; David Ryan is still passionate about his family's cider. His love for his family and his faith fuels him to continue to find more trails to blaze in the quality, efficiency and sustainability of his business and its practices.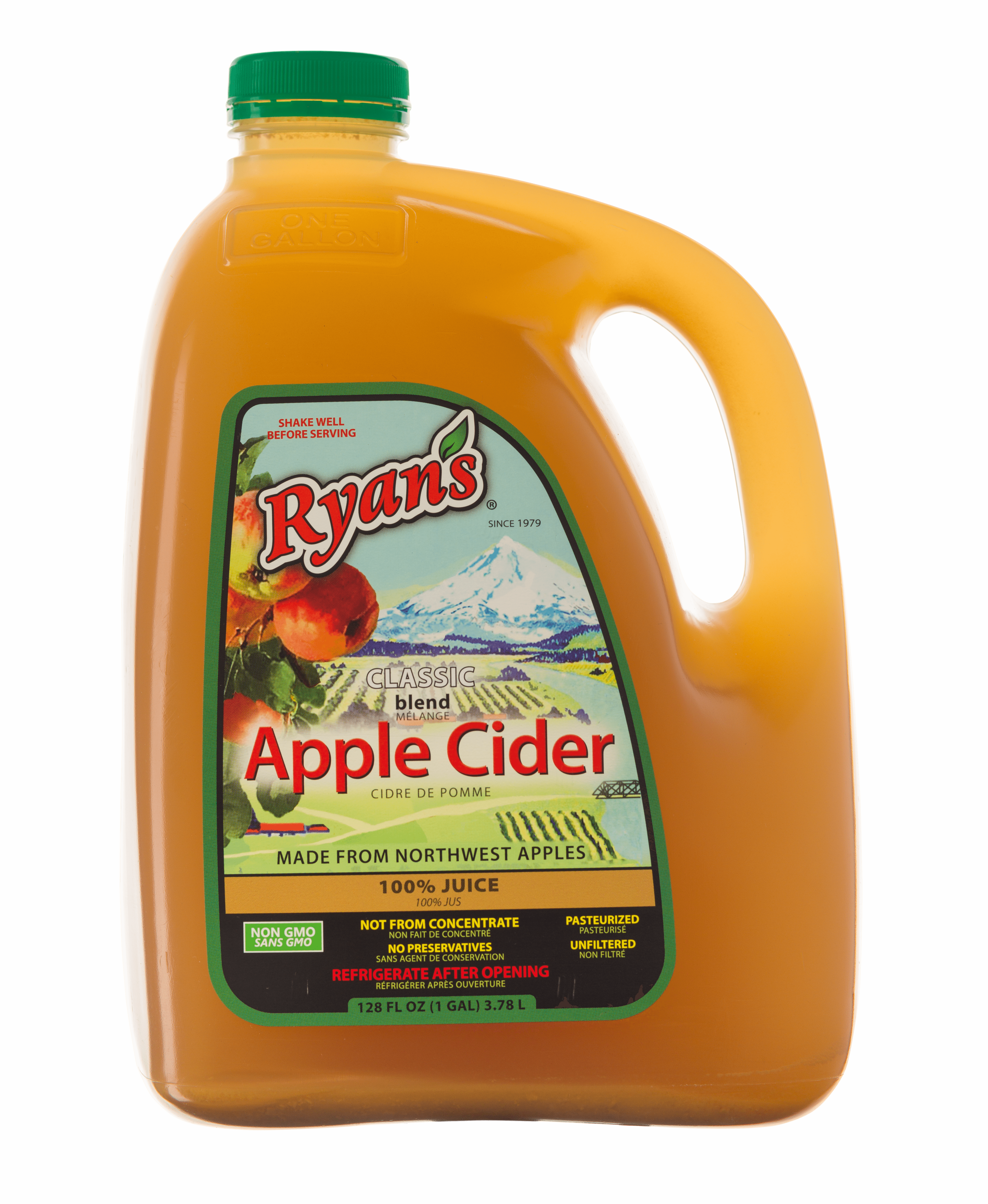 Nothing but 100% Apples sourced from the Northwest of the the United States.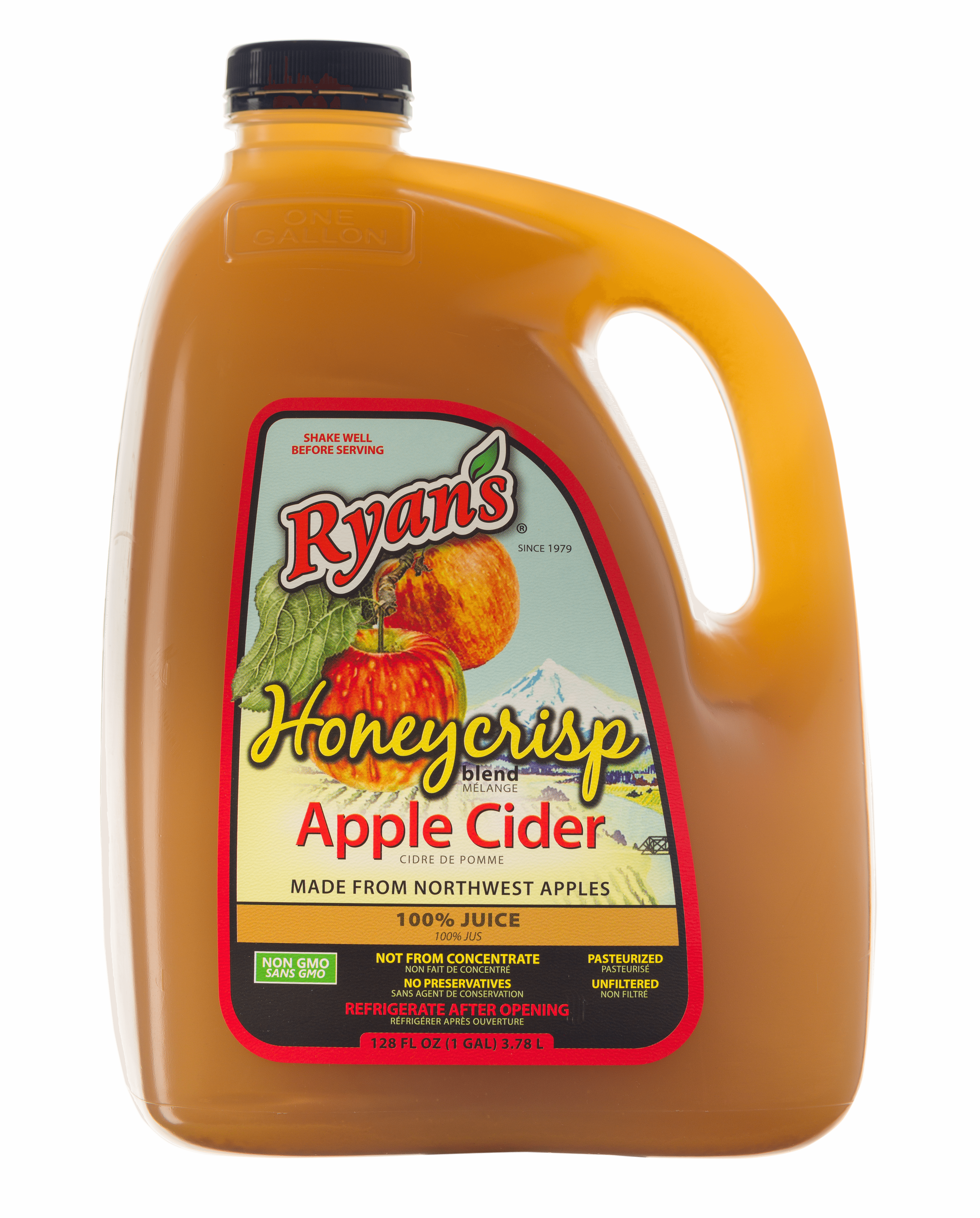 Honeycrisp Apple
Cider Blend
Similar to our Apple Cider Blend, but we use Honeycrisp dominant apple juice.
Hood River Juice Company has worked hard to develop a state of the art Food Safety Management System.
Hood River Juice Company, Inc. processes all juice products in accordance with FDA guidelines and requirements contained in 21 CFR 120, Hazard Analysis, and Critical Control Point (HACCP); Procedures for Safe and Sanitary Processing and Importing of Juice. All products conform to the requirements stated in Section 402 of The Federal Food Drug and Cosmetic Act and Food Safety Modernization Act, FSMA.
To reassure our customers of the quality and safety of the products Hood River Juice Company provides, we have taken extra measures by attaining the FSSC 22000 certification. This certification meets the Global Food Safety Initiative (GFSI) benchmarking requirements and has been given full recognition since 2010. It is widely accepted by accreditation bodies and other essential contributors in the food industry. To learn more about the FSSC 22000, please click here.
Without our Partners we would not be where we are today. These are just a few! Each glass of Ryan's comes to you with the care and pride of all or our partners and associates involved. Together we offer you "Simply the best cider on the planet."
Without our Partners we would not be where we are today. These are just a few! Each glass of Ryan's comes to you with the care and pride of all or our partners and associates involved. Together we offer you "Simply the best cider on the planet."